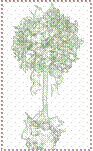 Centerpieces for Every Occasion
For centuries, a hallmark of a gracious, southern home is a beautifully appointed table centerpiece. A floral centerpiece provides a home with glorious, textural displays of foliage. A centerpiece idea or table centerpiece decoration should always focus on the places where the eye is naturally drawn: the foyer, favorite niche, room or accent table. Homes graced with our centerpieces of flowering branches, fruits and silk flowers are immediately transformed with charm. When searching for a centerpiece idea, walk through your house as a guest would looking at your surroundings though a different pair of eyes to see where your home would benefit from dramatic centerpieces and focal points.

Show Stopping Majestic Dried Floral Centerpiece

$192 ea + s/h

FEATURED PRODUCT SAVINGS - ONLY $179.99 ea + s/h

Local Orders ONLY, Cannot be shipped.
Sophisticated Summer Grasses and Clustered Hydrangea Tiered Centerpiece

$144.99 + s/h

OR

Purchase Two and Save:

$274.99 + s/h
Chic Dried Hydrangea Floral Centerpiece

$104.99 ea + s/h
Prim Green Sheet Moss Topiary Ball

$47 ea + s/h

FEATURED PRODUCT SAVINGS - ONLY $39.99 ea + s/h
Noble Green Sheet Moss Ball in Urn

$69.99 ea + s/h
Gracious Hydrangea & Berry Urn Centerpiece

$130 ea + s/h

FEATURED PRODUCT SAVINGS - ONLY $119.99 ea + s/h
(You don't need an account. Pay securely using your credit card.)
Table center pieces and design trends have the ability to convey various moods in your home. Never underestimate the importance a centerpiece can have on the mood of your home. Our eclectic center pieces range in style and mood and have the ability to transform the mood of each room in your home. Our designer contemporary center pieces such as our green sheet moss topiary centerpieces or gorgeous distinct flower centerpiece of hydrangea accented only with berries convey simplicity. Alternately, our designer table center pieces such as our majestic floral centerpiece of white larkspur, avena, nigella, and hanging green amaranthus would grace any room and transform the mood with opulence. Our wonderful centerpiece of dried florals in a basket conveys warmth and coziness. Whatever your design need; our graceful topiary centerpieces, unique silk flower centerpiece and stunning dried floral centerpiece designs are the central decorative elements to perfectly set, achieve and maximize the mood and gracious of your home!