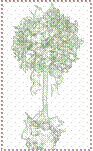 Wreaths for Outdoors
Southerners enjoy a proud heritage of distinguished homes, inviting verandas and the hallmark of decorative wreaths on every door. Outdoor wreath designs captivate the eyes, draw your attention up the walk and charmingly invite guests inside. The allure of a floral wreath design can establish your decorative style and underscore seasonal design trends. Our Southern-Charmz Interiors outdoor wreath collection effortlessly fits any design need, so be sure shop our entire outdoor decorative wreath design collection.
Mists of Spring Square Wreath

$119.99 ea + s/h

OR

Purchase Two and Save:

$203.99 + s/h
Spring Berry Wreath

$100.99 ea + s/h
Crown of Neptune Seashell Wreath

Size: 18 In -- $100.99 + s/h

OR

Purchase Two and Save:

$190.99 + s/h

Size: 24 In -- $129.99 + s/h

OR

Purchase Two and Save:

$245.99 + s/h
Sunny Daze Seashell Wreath

$69.99 ea + s/h
Summer's Beauty Wreath

$104.99 ea + s/h
America's Independence Wreath

$84.99 ea + s/h
The Southern-Charmz floral wreath collection offers something for every season. We've purposely designed each front door wreath to evoke the prominent colors and textures of their respective seasons. Our outdoor wreath collection incorporates dried flower wreath and silk flower wreath designs. Our spring wreath collection consists of a pair of minimalist outdoor wreaths with their design structure relying heavily on a repetitive floral theme. Our Spring Berry Wreath, the first of our spring wreaths, is a delightful continuous spray of mini berries and blossoms. Our second spring door wreath, the Modern Hydrangea Cluster Square Wreath, is a trend-setting square wreath lushly covered with clusters of misty hydrangea blooms and is great design option as a spring wreath or summer wreath. We have three charming designs for our summer decorative wreath collection. Firstly, our Summer's Beauty Wreath is an exquisite example of summer with a lush display of florals on a sturdy grapevine wreath. Our second, a patriotic wreath called Americas Independence Wreath, is a lush berry wreath with Americana accents and a great 4th of July wreath staple. Thirdly, our Indian Summer Wreath or Hydrangea wreath is a perfect outdoor wreath to segue from summer's warmth with fall's beautiful bounties. As for our fall door wreath collection, you'll find a fantastic trio of autumnal designs. Our Bountiful Fall Harvest Spray is a stunning dried flower wreath design and beautiful homage to the grand fall door wreaths and designs found throughout Colonial Williamsburg. Our Harvest Grasses Wreath, another dried flower wreath design, boasts a showy display of autumn grasses and fall floral accents. Our final Fall Wreath selection, the Autumnal Glory Wreath, offers a brilliant kaleidoscope display of autumn colors. And finally, the Southern-Charmz winter collection of door wreaths offers just the right mix of winter foliage and holiday hospitality. Our Cordial Evergreen Wreath is a beautiful evergreen wreath design accented with a flurry of pinecone, berry and ice fern and our elegant Winter Hospitality Wreath is a joyous outdoor wreath with a frosty, flamboyant display of mixed evergreens, winter hydrangea, and flocked magnolia, ice ferns and crimson berries.
So sit a spell, imagine yourself relaxing on our charming veranda while shopping our designer front door wreath collection. Our entire outdoor wreaths collection continues to grow to reflect new design trends. It's a delight and honor to see our customers returning time an again, to purchase another special Southern-Charmz decorative wreath. Treat yourself to a new favorite floral wreath or enjoy owning the entire Southern-Charmz outdoor wreath design collection to beautify your front door. Oh and be sure to have plenty of sweet-tea ready as soon as you hang up your new, charming, floral wreath design.
(You don't need an account. Pay securely using your credit card.)